Building a strong design language
How to build a strong design language and why?

GYMNA ET product category | design language © BLACKBIRDS
Ownable and long lasting brand heritage as a result of consistently applied design language.
Creating love at first sight, one of the primary functions of good design.
It attracts people, makes them choose the product and builds (brand) loyalty for an extended period of time.
More than styling, design is building a Brands' heritage.
When done correctly, design translates a Brand vision and identity into a unique appearance that cannot be copied by any competitor, as it is owned by the brand. It is one of a Brands' strongest assets to build, to evolve and to take care of.
Think of a design language as creating a strong family DNA. Once well specified, any designer can follow the guideline to create new products within the family and make sure everyone (brother-, sister- or cousin product) is expressing their part of the family cohesion.
Design Language Framework.
Starting from the Brand identity, that is usually well defined for most Companies or Brands, Key Objectives are translated towards a fit with the (product) style.
Design Principles are to be defined to be inspirational and ownable. These Design Principles will give guidance towards designers and engineers to guide their process, validate decisions and make the right design choices.
Finally the Design Principles are translated towards very strict Design Rules.
These rules are carved into stone, strict and binding. The rules unify design elements that all family members wear. Limit the amount of rules but apply them flawlessly.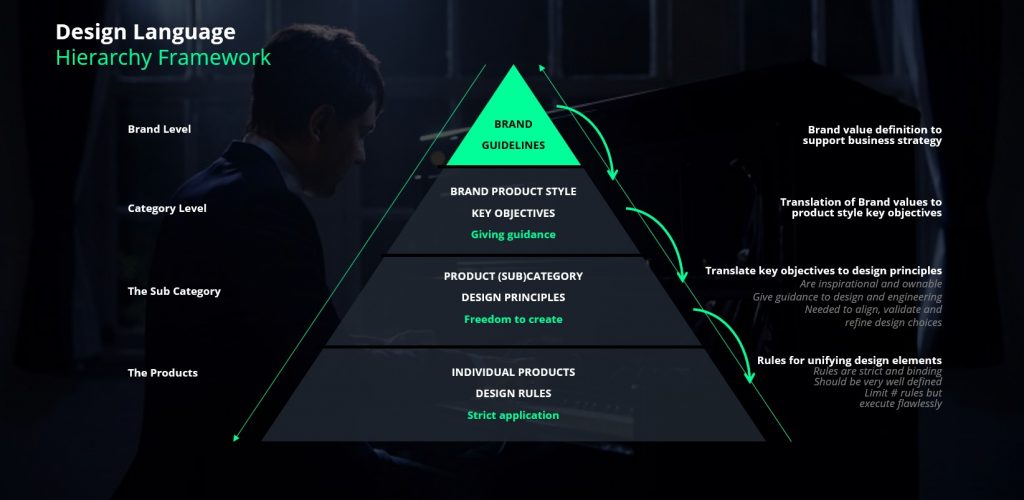 Brand equity as design strategy.
Although a strong design language can be hung to the most successful products we may know, (check the Coca Cola bottles, Fiskars garden tools, John Deere families or Confiture Bonne Maman cross categories…), the truth is that very little businesses go beyond their Brand identity to build a strong DNA.
However, an ownable design language is a Brands' best marketing campaign.
It lasts, it inspires, it protects, it sells, it grows… it creates Brand Equity.

Inspirational examples: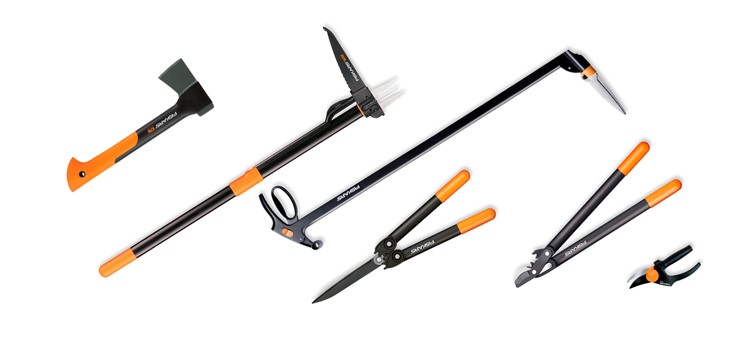 FISKARS gardening tools | design language © FISKARS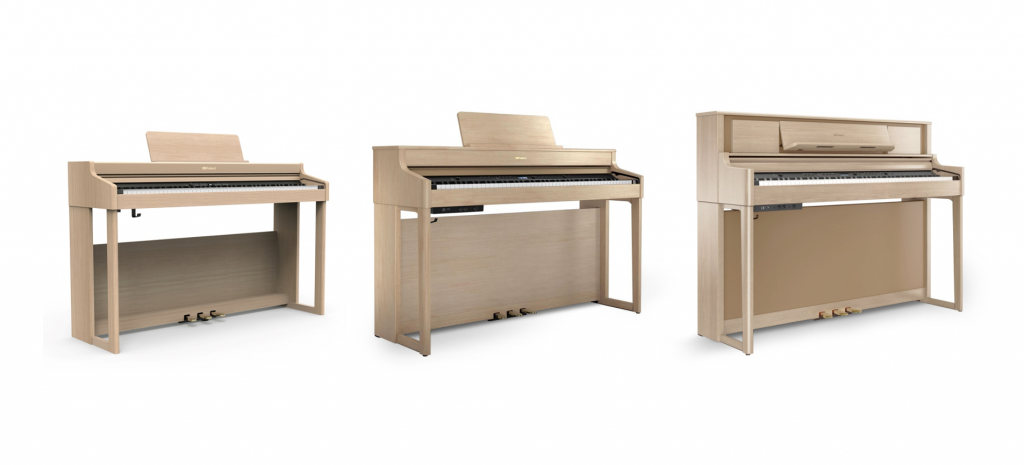 ROLAND upright piano family | design language © BLACKBIRDS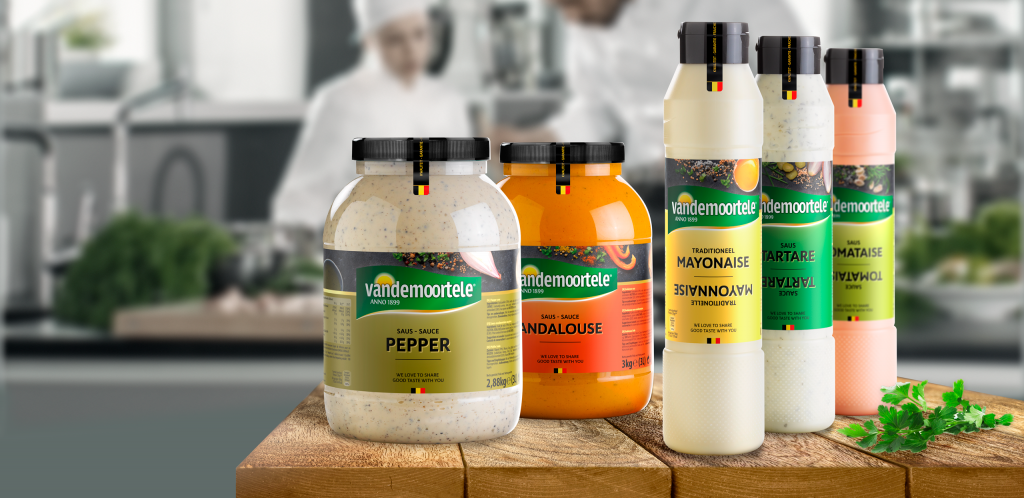 VANDEMOORTELE food service | design language © BLACKBIRDS
Want to know more about design language as a design strategy for your product or packaging:
Contact us