Reducing food waste by design!
When convenience and sustainability go hand in hand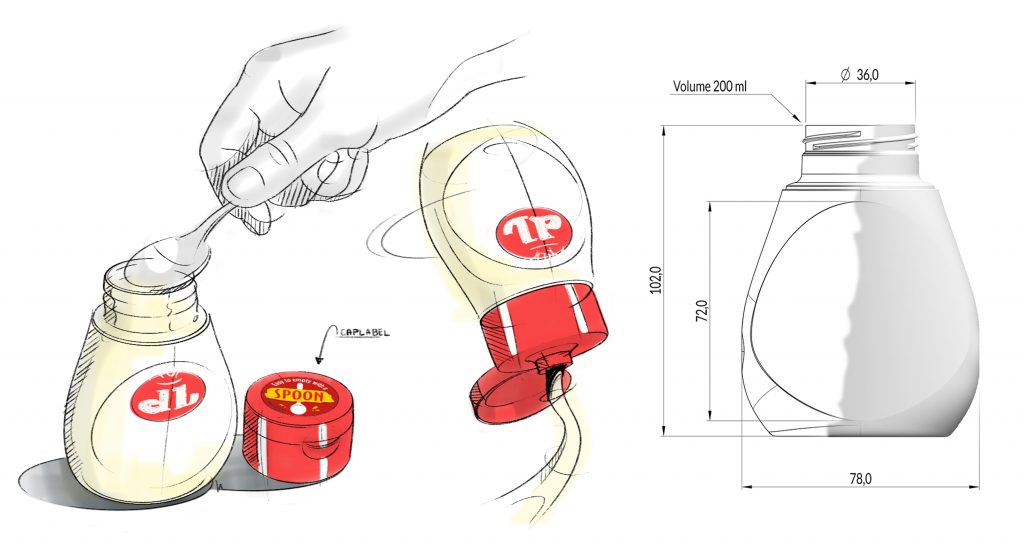 D&L new packaging | food waste © BLACKBIRDS
Just like in other industries, we face major challenges and look for opportunities to actively contribute to a better world. Sustainability is key, but must be properly aligned to consumer needs and desires, and preferably take the product experience a step further.
Next to more sustainable materials, there is a range of options for making products more sustainable. And smart design can make a big difference.
With clever structural design you can achieve material reductions without sacrificing the mechanical protection of the content during transportation. And you can also ensure that packagings are easier to empty during use – and that less residual product remains – or is easier to dismantle to optimize the recycling process.
Frustration brings innovation
In the example Devos & Lemmens, a GB Foods brand, and BLACKBIRDS worked on optimally emptying the packaging, a frustration that many consumers experience. We came up with a top-down squeeze bottle to meet convenience needs, which can also be used top-up as a jar.
By matching the neck diameter to common kitchen spoon sizes, but also by designing the neck of the packaging to be easy accessible, a consumer can now also completely empty the packaging with a spoon.
It sounds simple, and it is!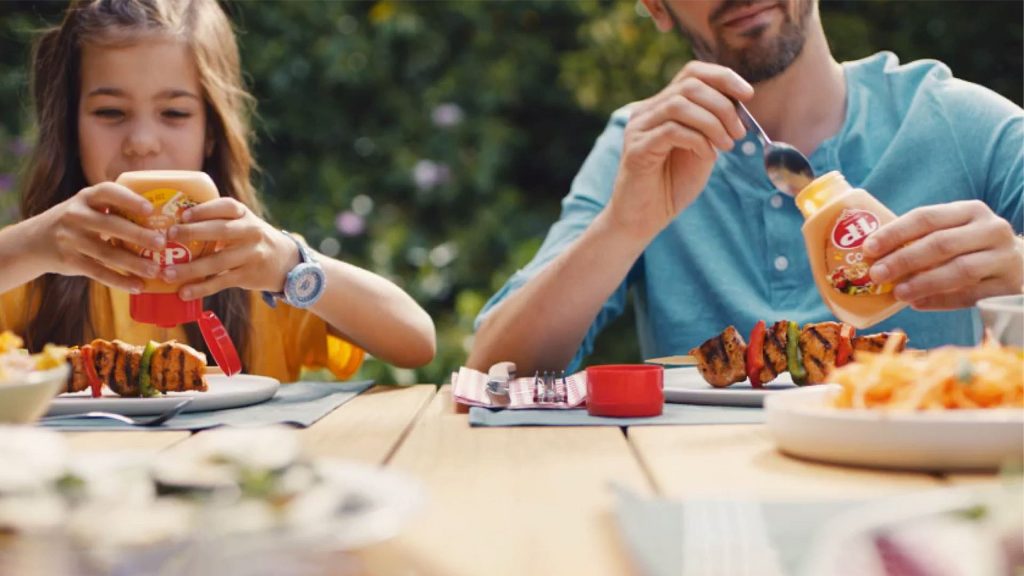 D&L new packaging | food waste © Devos & Lemmens
It takes two… and more
The new idea arose in a creative brainstorm, organized together with GB Foods. Teaming up with all stakeholders and producers, D&L succeeded in significantly reducing the impact in terms of food waste without compromising on convenience.
The strength lies in the realization of a simple idea in a complex chain of producers, strict production standards, existing filling lines and logistical challenges into a unique product that is appreciated and loved by consumers.
This packaging was recently introduced in Belgium, and  demonstrates to brand owners that sustainability also lies in small creative ideas and is not only about a selection of materials.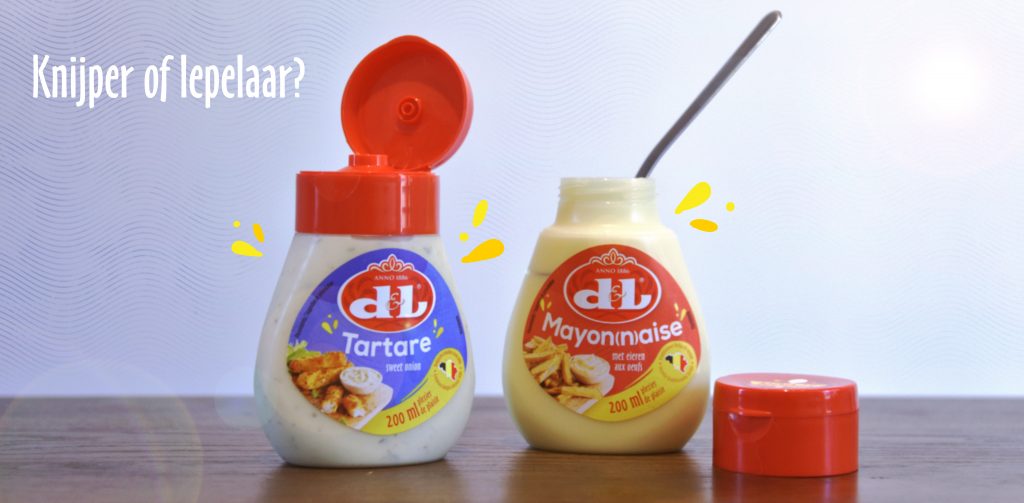 D&L new packaging | food waste © BLACKBIRDS
Product development starts from strategic brand objectives and enables growth in a responsible manner by responding to the needs of industries, governments and consumers.
Contact us